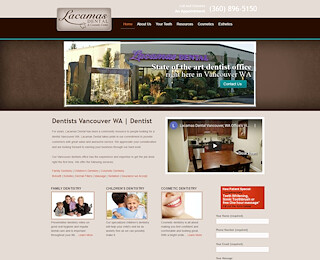 Finding a dental practice that meets all your needs and makes you feel at ease is crucial for maintaining your oral health. At Dentist On Mill Plain Vancouver WA, we pride ourselves on offering comprehensive dental care for the entire family. In this article, we will introduce you to our team and services, highlighting what sets us apart as one of the leading dentists on Mill Plain Vancouver.
About Us:
At Dentist On Mill Plain Vancouver WA, our primary goal is to provide exceptional dental care to our patients. Here's a brief overview of who we are and why you can feel confident choosing us:
Our Credentials:
Our team of dental professionals is highly trained and licensed to practice in Washington State. We continually update our knowledge and skills through continuing education courses, ensuring we stay up to date with the latest dental advancements.
Our Background/Experience:
With years of experience under our belt, we have honed our expertise in a wide range of dental treatments, catering to patients of all ages and backgrounds. Our team is well-versed in providing preventive, restorative, and cosmetic dental care, as well as specialized services.
Our Reputation:
We have built a strong reputation for delivering high-quality dental care with a personal touch. Our satisfied patients often recommend us to their friends and family, and our online reviews speak to the positive experiences our patients have had at our clinic.
Our Services:
We offer comprehensive dental care, including family dentistry, children's dentistry, cosmetics, botox, kybella, dermal fillers, smile enhancement, sedation dentistry, and digital x-rays. Our wide range of services ensures that you and your family can receive all your dental care under one roof.
Our Clinic and Technology:
Our dental office is equipped with state-of-the-art technology, such as digital x-rays and advanced diagnostic tools, which enable us to provide accurate diagnoses and effective treatments. We also prioritize comfort and cleanliness, ensuring that our patients feel at ease during their visits.
What Sets Us Apart in Our Practice?
At Dentist On Mill Plain Vancouver WA, we strive to set ourselves apart from other dental practices in the area by focusing on:
Personalized Care: We take the time to listen to your concerns and understand your dental needs. This allows us to create tailored treatment plans that address your unique requirements and preferences.
Comfort and Convenience: We understand that dental visits can be stressful for some patients. That's why we offer sedation dentistry to help alleviate anxiety and ensure a comfortable experience. Additionally, our convenient office location and flexible appointment scheduling make it easy for you to fit dental care into your busy life.
Expertise and Education: Our team of dental professionals is committed to staying current with the latest advancements in dental care. We regularly participate in continuing education courses to ensure we can provide you with the most up-to-date treatments and techniques.
Comprehensive Services: Our wide range of services enables us to address all your dental needs, from routine cleanings and checkups to advanced cosmetic treatments and specialized care. This saves you time and ensures continuity of care.
A Caring and Compassionate Team: Our staff is dedicated to providing a warm and welcoming environment, where patients feel supported and valued. We prioritize open communication and strive to build long-lasting relationships with our patients.
Contact a Reputable Dentist on Mill Plain
If you're looking for dentists on Mill Plain Vancouver who offer comprehensive dental care with a personalized approach, look no further than Dentist On Mill Plain Vancouver WA. Our experienced team, state-of-the-art technology, and commitment to patient satisfaction make us the ideal choice for you and your family's dental needs. Call us today at 360-896-5150.